IMPF: International Media & Publishing Credit Forum

The agenda, topics, timings and speakers will be confirmed shortly.
Booking Will Open Shortly
The focus is on providing an assured benefit to members – this is different to anything you have attended before.
Flexible Membership Options
Who Should Attend Our Forums
Our forums are for practicing credit professionals of all levels.
The only exception is that we do not allow suppliers to attend unless they are pre-contracted corporate partners or speakers. Our promise to you is: You will never be directly sold to when you attend a forum meeting.
Membership is not just about meetings
Access to INFO-Hub which gives you the facility to post questions and share experiences with "all" the other forums and their members.
We run regular Webinars which are free to members.
Also, Drop-in sessions, Roundtable debates and other ad-hoc events where members can discuss current challenges and opportunities.
Prospective members are invited to attend their first meeting free of charge
We encourage you to come along and gauge the benefits for yourself before making a commitment to join.
Speak with us about full membership options!
Our Events
MO

TU

WE

TH

FR

SA

SU
28

30

1

2

3

4
Events for
29th

June
10:30 - 11:30
Events for
1st

July

No Events
Events for
2nd

July

No Events
Events for
3rd

July

No Events
Events for
4th

July

No Events
5

6

7

8

9

10

11
Events for
5th

July

No Events
Events for
6th

July

No Events
Events for
7th

July

No Events
Events for
8th

July

No Events
Events for
9th

July

No Events
Events for
10th

July

No Events
Events for
11th

July

No Events
Events for
12th

July
All Day
Events for
13th

July
09:30 - 13:00
Events for
14th

July

No Events
Events for
15th

July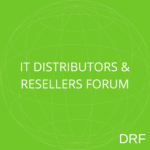 09:30 - 13:00
Events for
16th

July

No Events
Events for
17th

July

No Events
Events for
18th

July

No Events
19

21

22

23

24

25
Events for
19th

July

No Events
Events for
20th

July
09:30 - 13:00
Events for
21st

July

No Events
Events for
22nd

July

No Events
Events for
23rd

July

No Events
Events for
24th

July

No Events
Events for
25th

July

No Events
26

27

29

30

31

1
Events for
26th

July

No Events
Events for
27th

July

No Events
Events for
29th

July

No Events
Events for
30th

July

No Events
Events for
31st

July

No Events
Contact Forums International
We are proud to announce that Forums International have been recognised in the 2021 Credit Excellence Awards and have won the Contribution to the Credit
Read More »