Webinar: The 7 Habits for returning to the work place (Part Two)

We understand many organisations are planning to return to the office over the upcoming months and have joined with PEAK Performance & Potential Ltd to present a webinar on the 7 Habits for returning to the workplace to support the transition and promote a safe return to the office.
This is a two part webinar, join us on the 26th of May 2021 for part one.
Speakers
Simon Rickman

PEAK Performance & Potential Ltd

Simon is an HR and recruitment professional who has spent his career helping businesses to become more profitable by turning managers in to leaders, employees into self-believers and teams in to winners.

This is his passion, and why he created PEAK Performance & Potential. Over the last 35 years we has implemented his thoughts, ideas and principles with many teams in a range of UK based SMEs and international businesses, including Accenture, American Express, Pinsent Masons and TMP International.

As a people development specialist, he has been asked the same questions by people leaders in each organisation: How do we create the leaders of the future? How do we ensure that our employees are motivated, positive and deliver results? How do we get a return on investment from our talent agenda? These types of questions are the same, regardless of industry or function. The PEAK development and coaching programme aims to answer these types of questions. This is achieved by delivering proven practical solutions based on tried and tested business philosophies.

Consisting of a series of highly interactive, fun, self-awareness workshops, the PEAK programme is designed to refresh leaders on best practice, re-engage employees, and remind new joiners why they joined the company in the first place. Having attend the programme (group workshops, confidential 121s, group refresher), employees feel more engaged, individuals become more productive, and businesses have more satisfied clients and customers. It's a real win-win!
Accredited CPD Course
We are pleased to confirm that this event is accredited by the CPD Standards Office and attendees will be eligible to claim points for attendance
Our Events
MO

TU

WE

TH

FR

SA

SU
28

30

1

2

3

4
Events for
29th

June
10:30 - 11:30
Events for
1st

July

No Events
Events for
2nd

July

No Events
Events for
3rd

July

No Events
Events for
4th

July

No Events
5

6

7

8

9

10

11
Events for
5th

July

No Events
Events for
6th

July

No Events
Events for
7th

July

No Events
Events for
8th

July

No Events
Events for
9th

July

No Events
Events for
10th

July

No Events
Events for
11th

July

No Events
Events for
12th

July
All Day
Events for
13th

July
09:30 - 13:00
Events for
14th

July

No Events
Events for
15th

July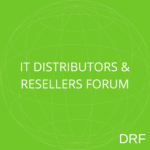 09:30 - 13:00
Events for
16th

July

No Events
Events for
17th

July

No Events
Events for
18th

July

No Events
19

21

22

23

24

25
Events for
19th

July

No Events
Events for
20th

July
09:30 - 13:00
Events for
21st

July

No Events
Events for
22nd

July

No Events
Events for
23rd

July

No Events
Events for
24th

July

No Events
Events for
25th

July

No Events
26

27

29

30

31

1
Events for
26th

July

No Events
Events for
27th

July

No Events
Events for
29th

July

No Events
Events for
30th

July

No Events
Events for
31st

July

No Events
Contact Forums International
We are proud to announce that Forums International have been recognised in the 2021 Credit Excellence Awards and have won the Contribution to the Credit
Read More »